RETURN OR EXCHANGE YOUR LARGE SIZES WOMEN FASHION?
DO YOU WANT TO TRANSMISSION OR EXCHANGE CERTAIN ITEMS RETURN?
Which can!

We pay a lot of attention to the quality of our service and items of our large sizes ladies fashion.
Is your article not in order or are you not satisfied with it?
No problem!

You can return the item within 14 days after receiving the last item from your order.
This is easy for us!

a ->

b ->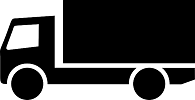 c ->

d


Click on icon

to go to the return department.
Then choose " start a return process " and follow the steps below:

Step a
1. View shipment : fill in your own postcode and receive track and trace code.
2. Details return : enter reason return and possibly exchange items that you want to receive instead, you can also note these on the enclosed return and exchange form.
3. Choose delivery point : fill in place and / or postcode and make your choice by selecting ".
4. Confirmation : check data and make choice final by tick box "yes, the above data is correct". The return label is now created.
5. Print return label .

Step b
Package the item together with the received return form and invoice / packing slip.
Attach the label to the packaging, make sure the barcode is legible and not damaged.

Step c
Hand in the package at your chosen branch of the delivery service.

Step d
As soon as the article is received by us you will receive a confirmation e-mail from us.
The return amount (minus the costs of the used return label) will then be refunded to your account as soon as possible, but within the statutory period of 14 days. You will receive an invoice from this.

Did you know that you can exchange 1x with us?
We would like to send a different size or color or a different item with the same discount, free to your shipping address.
However, return costs are still payable by the customer!
Amount of exchange higher than return? You will receive a payment link.
Amount of exchange lower than return? You will receive a credit note.


PAY ATTENTION!

Kay Fashion only removes unworn and unwashed items with adherent labels.
Do you discover an error after receiving your package? Let us know as soon as possible, however within the viewing period of 14 days, by email or telephone.


A. Return costs € 6.95


The return shipping costs (from the customer to our store) are always at the expense of the customer.
However, the return label has already been paid by us, so you do not have to pay anything at the return point.
These return costs of € 6.95 are settled with the return amount or the amount that has to be paid on exchange. You will receive an invoice from this!


B. Price change Action Articles or Free Articles
Is the remaining order amount (after return and / or after exchange) lower than € 100 and have you chosen a free gift because your order first exceeded € 100?
Then the promotional item is no longer free but the normal price is calculated. Do not you want this? Send the free article back!



C. Exchange sale article


Would you like to return and exchange a Sale item for another size or color or another Sale item?
Which can! Please note that this article must be available at the Sale department in the desired size and color.
Otherwise the normal price will be charged!

Do you want to return yourself to our store? Do not send your package to our shipping partner in VELDHOVEN, this package will not be processed and will not arrive at us!

This is our return address:
Will it not work to create or print the return label? Let us know something ....


SO EASY TO RETURN OR EXCHANGE YOUR LARGE SIZES WOMEN FASHION AT KAY FASHIONA